PERWEEN RAHMAN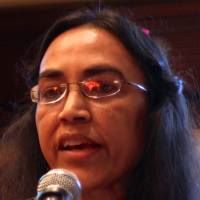 Perween Rahman was an internationally renowned architect, planner and social scientist.
She studied architecture at the Department of Architecture and Planning at the Dawood College of Engineering and Technology (DCET).  In the five year course, she acquired the first position and gold medals in four.
She qualified in 1982 and began working as an intern with the Orangi Pilot Project (OPP) which the renowned South Asian Social Scientist Dr. Akhtar Hameed Khan had initiated in 1980 in Orangi Township. Here she worked at the OPP's mission of upgrading informal settlements by supporting their communities in building sanitation and water supply infrastructure, schools, and improving housing.
Within one year, in 1983, she became the Joint Director (Technical) of the project.
In 1985 Perween Rahman was awarded a prestigious Scholarship on the basis of her work to study at the Institute of Housing Studies at Rotterdam, Holland.
In 1988 she was appointed the Director of OPP-Research and Training Institute (OPP-RTI) and Secretary of the Board.
In 1989 she became the founding member of the Urban Resource Center (URC), Karachi, later replicated in numerous Asian cities.
In 1999 with Akhtar Hameed Khan's passing away she took complete control of the direction of the institute and ably led it to the fame and prestige that it has today.   Thus while Perween Rahman played a key role in the evolution of the project in its early years, after 1999 she became its main visionary.
Over the years the project achieved international recognition from organizations like the World Bank, Asian Development Bank, Bilateral Development Agencies, and international NGOs began to replicate and adapt the OPP-RTI model of development in their projects in South Asia, Southeast Asia and Central Asia.
In Pakistan the project expanded out of Orangi to 562 locations in both urban and rural areas of Punjab, Sindh, Khyber Pakhtukhwa and Balochistan. To date it has benefitted more than 3 million persons in Pakistan and continues to expand through a process of training, research and extension.
Perween Rahman was responsible for the creation of an institutional arrangement for the continued documentation of informal settlements both urban and rural throughout Pakistan. This documentation, the only one of its kind has led to major changes in the manner in which development related to water supply, sanitation and housing is perceived and carried out by the relevant government agencies.
It also led to the formulation of policies related to Katchi Abadis, land regularization and the development of the National Sanitation Policy of the Federal Government.
For the implementation of these policies the OPP-RTI held a series of orientation and training programs. As a result a very close working relationship has emerged between the
Punjab Katchi Abadi Directorate,                                                                                 
Sindh Katchi Abadi Authority (SKAA),
Karachi Water and Sewerage Board (KWSB),
Karachi Municipal Corporation (KMC),
Public Health Engineering Departments (PHED) of various Provinces.
In addition she spearheaded the OPP-RTI's Earthquake and Flood Relief and Rehabilitation Programs which have received international recognition because of their practicality, simplicity and remarkably low overheads.
OPP-RTI's methodology is taught at Northern academic institutions such as
Harvard,
MIT,
Berkeley,
University College London,
London School of Economics,
Institute of Housing Studies, Holland, wherein she assisted in the design of international courses in housing and planning.
And, Southern institutions like,
Sophia University, Japan,
Asian Institute of Technology, Bangkok,
Nihon Fukushi University.
Her academic and community involvement has produced a large number of planning professionals, NGO leaders and community activists who have been at the forefront for a pro-poor policy change nationally and internationally.
Students and teachers visit the OPP- RTI's regularly to train themselves with the project's methodology and philosophy.
Perween Rahman represented the OPP-RTI at various National and International Conferences and Workshops on Development and Social Rights in United Kingdom, United States of America, Switzerland, Stockholm, South Korea,  Phillipines,  Malaysia, Thailand,  Indonesia, Vietnam, India, Sri Lanka, Nepal, Kenya, South Africa, Namibia, Japan  and Holland.
After 1999 her relationship with various international organizations consolidated and they increasingly depended on Perween Rahman's research work for their projects and teaching. These organizations include,
International Institute for Environment and Development (IIED), UK,
Homeless International UK,
Asian Coalition for Housing Rights, Bangkok in which she was Member of Executive Council and Representative for Pakistan,
Society for the Promotion of Area Resource Centers, Mumbai,
Slum Dwellers International, Cape Town, South Africa,
Habitat International Coalition,
Selavip, Latin America,
Stockholm International Water Institute's World Water Forum wherein Perween Rahman was a Partner.
The work of these organizations is important in formulating housing and urban planning related development and methodologies for multilateral and bilateral agencies.
A special relationship was established between Perween Rahman and the United Nation's Agencies such as,
United Nations Development Program (UNDP),
United Nations Economic and Social Commission for Asia and Pacific (UNESCAP),
United Nations International Children' s Education Fund, (UNICEF), and
United Nations Habitat, (UN-Habitat).
These United Nations agencies ran a number of programs with the OPP-RTI which were cited as examples of Best Practices.
She was a guest speaker and resource person for the various events that all the above organizations hosted internationally.
Perween Rahman's most important role, however, has been of sharing her knowledge and that of her organization with academia and NGOs, communities and government institutions like
National Institute of Management (NIMS, previously known as NIPA)
Staff College Lahore.
Department of Architecture and Planning, DCET where she taught  from 1983 till 2001,
Department of Visual Studies, Karachi University,
Assisted in the design of international courses in housing and planning at the Institute of Housing Studies, Holland in 2003.
For her work and academic achievement, Perween Rahman was awarded,
– 2013 – Conferred March 23rd, Sitara- e –Shuja'at, Order of Bravery
– 2008  – Lifetime Honorary Member of Water Academy in Oslo.
– 2001 – Rotary Club Award for vocational services
– 2001 – World Habitat Awards winner (with OPP-RTI).
– 1997 – Faiz Foundation Award for community research
– 1996 – UN-Habitat Best Practice (with OPP-RTI)
– 1994 – National Building Research Institute award for Housing
– 1986 – Jaycees Award for community work
– 1984 – Mehdi Ali Mirza Award for Academic Excellence,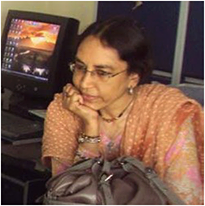 Perween Rahman was a member of the Board of Directors of
NIMS (NIPA),
PILER,
SAIBAN,
THARDEEP,
Akhtar Hameed Khan Memorial Trust,
URC,
Orangi Charitable Trust,
Member, Syndicate of Dawood College of Engineering and Technology.
OPP-RTI's organizational culture is austere, compatible with the culture of the poor communities it serves. The pay scale of the staff and management also reflect the reality of Pakistan. As Director of the OPP-RTI, Perween Rahman, at the time of her murder, received Rs 32,000, as salary.
The Government of Pakistan posthumously conferred on her the Sitara-e-Shujaat.
The Asian Coalition for Housing Rights has decided to hold an annual Perween Rahman Forum on Community Architecture.
Several International organizations have expressed their desire to preserve the memory and legacy of Perween Rahman's work.
The Sindh Madrasatul Islam has announced it will award Perween Rahman a Phd.
Perween Rahman leaves behind a nationally and internationally best known Pakistani Community Development NGO, and one that has been cited as the most successful Poverty Alleviation Program in the world.